Musuem Attractions
The Chisholm Trail Outdoor Museum
Cowboy Christmas on the Trail
Date: December 9-10, 2023
Showtimes: 3,5,7, and 9 PM
Tickets at Gate: Adults $10, Kids $8
Location: 101 Chisholm Trail, Cleburne, TX 76033
Contact Number: 254-998-0261
Nolan River School
Learning in the Past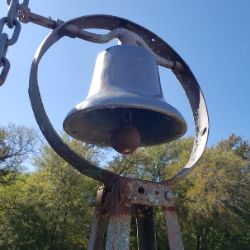 The Nolan River School operated from 1855 to 1877. We were proud to reopen the school in 2012, nearly 140 years after it closed its doors. Not only is the Nolan River School a treasured piece of Johnson County History, it is also a window into a forgotten time.
We knew once the school was reopened that we wanted to offer a unique experience for children of this millennium to experience something completely foreign to how they learn today. This is why we are happy to transport students and teachers back in time and give them a day of learning in the Nolan River School. Here, we teach them how things were done in the mid 1800s, giving modern teachers and students a glimpse into times gone by. 
For more information on setting this up for your school, please contact us.
See More Attractions
A Fantastic Outdoor Museum Experience For All Ages
Multiple Museum Attractions Available!