Frequently Asked Questions
The Chisholm Trail Outdoor Museum
Do you offer school field trips?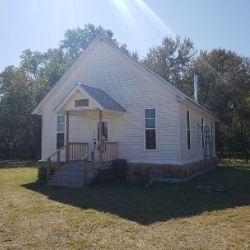 We love hosting field trips! In the last few years, we have had more than 7000 school children on sanctioned field trips.
School tours/field trips are approximately two hours and include: 
Wardville 1854- Guided tour of all historic buildings and working blacksmith shop
Big Bear Native American Museum- Tour of the museum including an indoor scavenger hunt and Native American Storytelling (subject to availability)
Prices effective October 1, 2017:
All public, private, home schools: Class size of 1-20: $5 each (student, teacher, parent).
                                                      Class size of 20+: $4 each (student, teacher, parent).
Title 1 schools (ISD) w/proof of classification: $3 each (student, teacher, parent).
***Send Title 1 certification to: carriereynolds8@yahoo.com.
Please call Carrie at 254-998-0261 to book all tours.
Currently, we are working with local Johnson County schools to provide a historic school day with classroom instruction in our one room schoolhouse. Classroom instruction is provided by our retired school superintendent, Randolph Garner. To reserve a day in the schoolhouse, a minimum class size of 10 students, 4th grade and up, is required. He also offers classes for adults and seniors.  If you are interested, please contact Randolph at 817-648-2815.
Get More Answers
A Fantastic Outdoor Museum Experience For All Ages
Multiple Museum Attractions Available!