The Chisholm Trail Outdoor Museum | Step Back in Time
Frequently Asked Questions
Do you offer school field trips?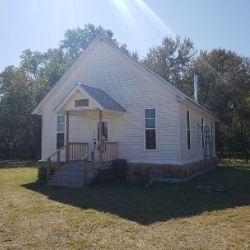 We love hosting field trips! In the last few years, we have had more than 7000 school children on sanctioned field trips.
School tours/field trips are approximately two hours and include: 
Wardville 1854- Guided tour of all historic buildings and working blacksmith shop
Big Bear Native American Museum- Tour of the museum including an indoor scavenger hunt and Native American Storytelling (subject to availability)
Prices effective October 1, 2017:
All public, private, home schools: Class size of 1-20: $5 each (student, teacher, parent).
                                                      Class size of 20+: $4 each (student, teacher, parent).
Title 1 schools (ISD) w/proof of classification: $3 each (student, teacher, parent).
***Send Title 1 certification to: carriereynolds8@yahoo.com.
Please call Carrie at 254-998-0261 to book all tours.
Currently, we are working with local Johnson County schools to provide a historic school day with classroom instruction in our one room schoolhouse. Classroom instruction is provided by our retired school superintendent, Randolph Garner. To reserve a day in the schoolhouse, a minimum class size of 10 students, 4th grade and up, is required. He also offers classes for adults and seniors.  If you are interested, please contact Randolph at 817-648-2815.
See More Questions...
Really interesting. And outdoor walking tour that you do on your own. Lots of old building and things to see. I enjoyed myself. I would come back here with little kids and wander around. They have a picnic area where you can go with kids and spend the afternoon
When we got there, we started with the "Big Bear Native American Museum" on the premises of the Chisholm Trail Museum. With no disrespect to the Chisholm Trail Museum, the Big Bear Museum "stole the show" for both my wife and I. I've seen many Native American artifacts and collections and I believe this museum, while being relatively small, is one of the best curated collections I've ever seen.
Neat place - loved that you can explore on your own and how quiet it is!
Amazing HISTORIC Outdoor Museum and Big Bear Native American Museum! Makes you believe you are back in the 1800's with Stagecoach, Blacksmith, School, Jail, Court House and more! ALL of the activities and events are incredible!