Frequently Asked Questions
The Chisholm Trail Outdoor Museum
Cowboy Christmas on the Trail
Date: December 9-10, 2023
Showtimes: 3,5,7, and 9 PM
Tickets at Gate: Adults $10, Kids $8
Location: 101 Chisholm Trail, Cleburne, TX 76033
Contact Number: 254-998-0261
Are you looking for volunteer docents to give tours?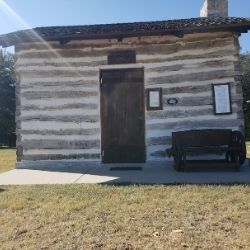 Yes! We are an all-volunteer foundation (with the exception of the Big Bear Native American Museum) and we rely on people who have a passion for history to give tours. We would love to be open every day, but are limited by the number of volunteers to give tours. We are always looking for dedicated people to guide tours for the public. 
If you would like to learn more about becoming a docent, call Carrie Reynolds at 254-998-0261.
Get More Answers
A Fantastic Outdoor Museum Experience For All Ages
Multiple Museum Attractions Available!