Frequently Asked Questions
The Chisholm Trail Outdoor Museum
Are there any requirements for large groups booking an extended event?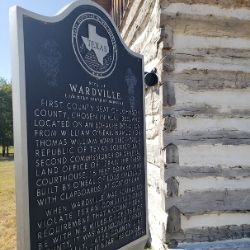 If your group is more than 25 people and you are planning to stay more than 2 hours, you are required to furnish portable restrooms. For more information and to discuss your options, please call 254-998-0261.
Get More Answers
A Fantastic Outdoor Museum Experience For All Ages
Multiple Museum Attractions Available!